Who's Next's Show Formats
The Who were one of the most diverse acts of all time, spanning different genres, looks, counter cultures and fan bases, and as such paying tribute will always be a demanding task! Be it the early mod days, the pop art sensibilities of The Who Sell Out's quirky songs, the earthy Woodstock era who or the 70s prog tinged works, The Who cannot be summed up easily. From the power pop singles to the ultimate albums band with rock operas Tommy and Quadrophenia the band covered a lot of ground and as such a tribute show has a lot of options.
Though Who's Next primarily seek to recreate the late 60s/early 70s era of the band, they have several show themes to offer something for everyone. Have a look at just some of what Who's Next have to offer.
A set to please everyone, just like it says expect to hear the hits of the band from the early 60s songs such as "I Can't Explain" "Substitute" and "Pictures Of Lily" to the late 60s and 70s classics such as "Pinball Wizard" "The Seeker" and "Won't Get Fooled Again" 
Not only that but the band also perform a  few tracks from "Quadrophenia" as well as live favourites such as "Summertime Blues" and "Shaking All Over" taking the audience on a journey through the Who's best moments from their illustrious career.
The Quad plus hits show dedicates a large portion of the set to The Who's seminal 1973 rock opera Quadrophenia. Who's Next bring this classic album to life so expect to hear key songs such as "The Real Me", "5.15", "Sea And Sand", "I'm One", "Love Reign O'er Me and many more. But stick around after the rousing finale of the album as Who's Next serve up a selection of hits and live favourites to end the night!
Keep an eye out for an extra special Quadrophenia tour in 2023 to mark the 50th anniversary of the landmark album. See a taster of this show in this video.
Something different from a standard Quadrophenia show, for these gigs Who's Next join forces with Drew Stansall (Neville Staples band, ex Specials) to deliver a night like none other! In this show Who's Next not only play key songs from Quadrophenia the album, but pay homage to the classic 1979 film adaptation by playing non Who songs from the soundtrack. Expect to hear "Green Onions", "Hi Heel Sneakers", "Louie Louie", "Zoot Suit" and others, all mixed in with the 1973 album cuts and a dollop of early singles and classic anthems such as Won't Get Fooled Again on top. Before and after, DJ Drew will spin all the best Mod and soul tracks. Not to be missed!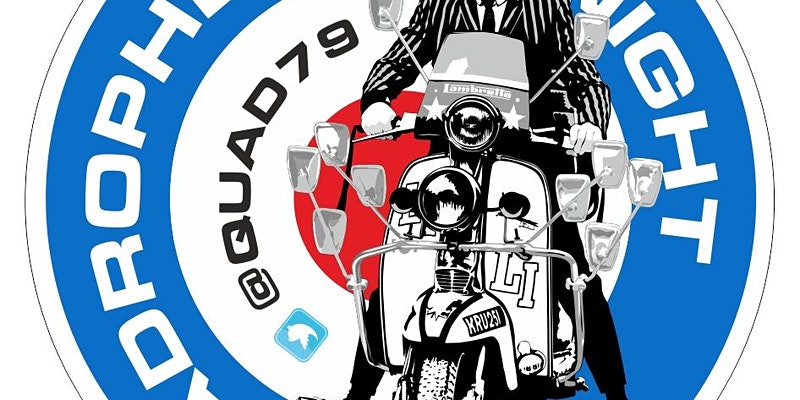 Although Who's Next primarily seek to recreate the late 60s and early 70s Who, they also perform many early pop singles. This show, perfect for mod events, seeks to pay tribute to the early mod and pop art days of the band with a focus on such songs as I Can't Explain, Anyway Anyhow Anywhere,  The Kids Are Alright, I'm A Boy, I Can See For Miles and many more. As always Who's Next finish off the night with the later anthems the Who came to be known for.
Coming Soon! Who's Next will soon launch a special show featuring two sets, each showcasing highlights from the Who's two groundbreaking rock operas – 1969s Tommy and 1973s Quadrophenia, sandwiched between a selection of early and later hits.